Electric Massage Treatment Table Bed
Electric Facial and Massage Treatment Table/Bed one of a kind design with unlimited positioning combination which will give you the ultimate freedom to perform even outpatient aesthetic procedures. Ultra plush breathable fabric which is very easy to clean and maintain. Stylish hand held remote with long cord. You can also tilt the head section to maintain adequate blood flow with a push of the button. Even at the steepest angle the bed will maintain its excellent weight distribution system. One year warranty is standard for all our equipment including this beautiful bed.
Electric Massage Treatment Table Bed
 3MOTORS+1 GAS LIFT
 1 MOTOR FOR UP & DOWN
 1 MOTOR FOR BACK CUSHION
1 MOTOR FOR SEAT ANGLE
1 GAS LIFT FOR FOOT CUSHION
Dimensions:
Length:
148cm (standard without footrest extension and headrest attached)
187cm (with headrest and footrest extension attached)
226cm (maximum length with extended headrest and footrest extension)
Width:
 60cm (without armrest on the chair: removable armrests)
 84cm(with armrests on the chair)
Height:
58cm to 89cm (from floor to top of the chair: Adjustable)
Headrest:
Length: 28cm
Width 38cm
Footrest:
Length: 15cm
Width: 58cm
 Cushion thickness:
10cm  2 layer memory foam upholstered with easy care and long lasting leatherette
Color: optional
Remote control: hand remote control and foot remote control optional.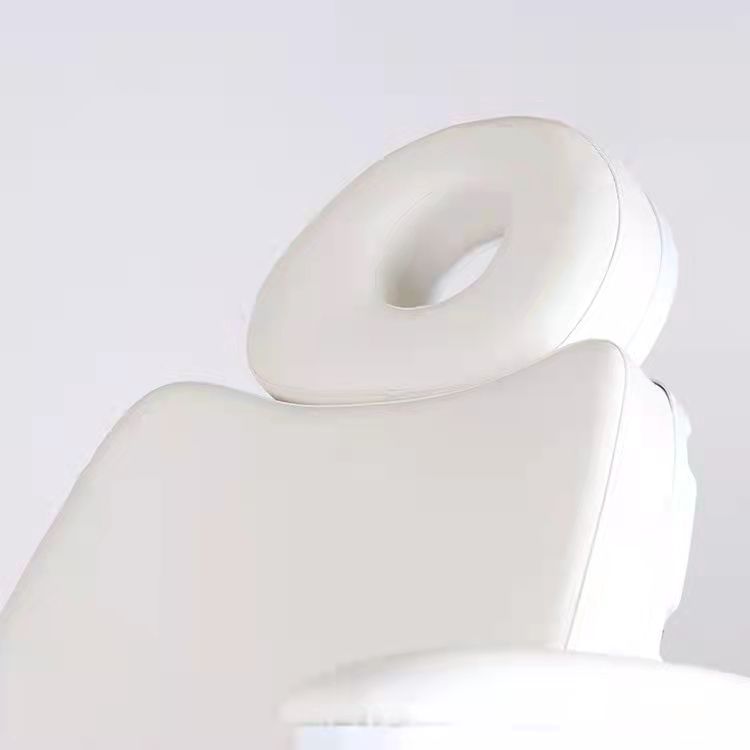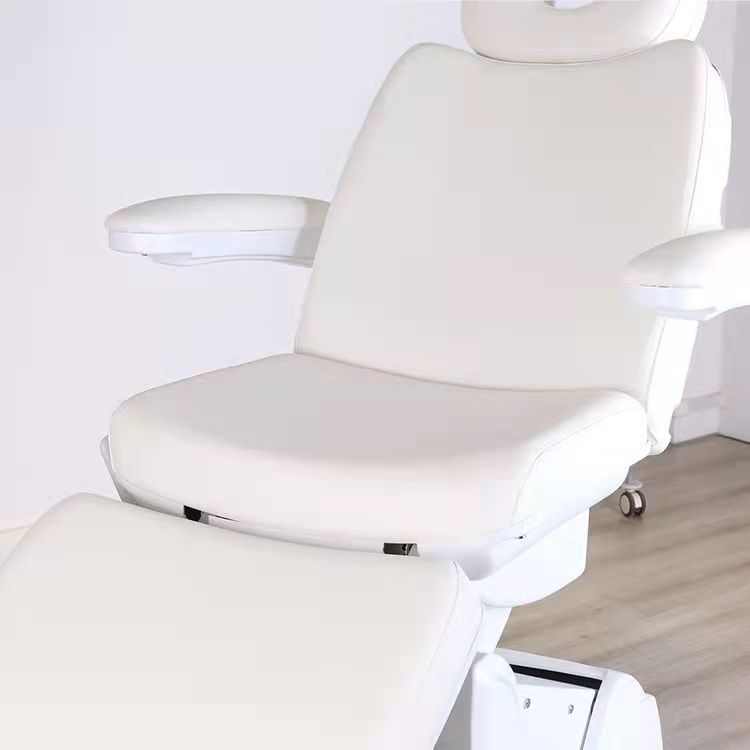 We will contact you within 1 working day, please pay attention to the email with the suffix "@goldensbeauty.cn".