3 Motors Electric Massage Table Facial Bed
Stable Electric Massage Bed / Facial Bed
Electric Massage and Facial Bed is perfect for luxury collection resorts or the most high-end day spas and medi-spas. A good massage table is not only comfortable, it's also adaptable. It can be adjusted for each treatment to give optimal support. We have a selection of high-quality massage tables which have been developed for professional use.
3 Motors Electric Massage Table Facial Bed
Feature
a hand control and a foot control (OPTIONAL) to adjust the table's height, leg and back position.
Feature the built-in strength of an integrated structural steel frame for superior durability and strength over time.
Pressure rated 200kgs. maximum working load ensures safety and secure relaxation for every client.
Heavy-duty facial table/massage bed
Electric motor to adjustable back, leg and Height.
Eclectic height adjustment
Removable face cut-out pillow
Facial cut-out hole under pillow
Ultra quiet electric motor controls seat contour
Steel frame constriction with 200 weight and lift capacity
Comes with Free Deluxe Adjustable Headrest face cradle
10cm 2 layer spongeupholstered with easy care and long lasting leatherette
Dimensions
L190*W70*H60-80cm
Height: 62-86cm
Cushion Thickness: 10cm
Base Width: 24.5 inches
Weight: 120kgs
Cushion Thickness: 10cm (two layer smart compressed sponge)
Package: 195x73x62cm(L x W x H)
Package A weight: 135kgs
1 year warranty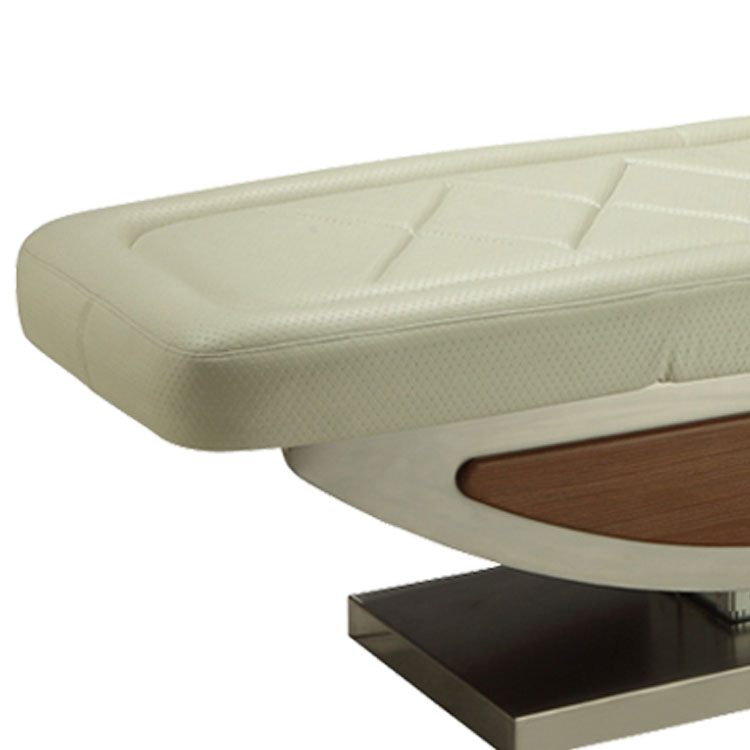 We will contact you within 1 working day, please pay attention to the email with the suffix "@goldensbeauty.cn".