4 Motors Electric Beauty Salon Bed
PRODUCT DESCRIPTION
Operating a Facial Beauty Bed will never be the same again, experience our revolutionary full-electrical all purpose beauty bed chair, fitted with 4 electro-hydraulic motors.
This newly updated unit features more finer adjustments, quieter operations and sleeker appearance fully integrated into a simple operating remote.
Heavy-Duty Facial Beauty Bed Chair with 250kgs weight capacity High grade soft vinyl with high density foam for both comfort & durability Dual headrest included for all types of beauty & medical facilities, easily interchangeable for all types of procedures 4 Individual Electro-hydraulic motors to smoothly & quietly operates the Backrest, Leg-rest, Height and also Tilt adjustments 8 Button remote control for easy operation Manually adjusted 180 degree rotating seat Removable arms for versatility Fully assembled out of the box
Power requirement: 100-240 Volts
1 Year Warranty
FEATURES & HIGHLIGHTS
HIGH DENSITY MEMORY FOAM, HIGH GRADE SOFT VINYL ALONG WITH STEEL FRAME STRUCTURE FOR SUPERIOR COMFORT AND DURABILITY
FULL ELECTRICAL 4 MOTOR – HEIGHT, LEG REST, BACKREST AND TILTING ADJUSTMENT
DUAL HEADRESTS (PILLOW AND FACE HOLE OR BOTH OPTIONAL ) INCLUDED FOR  ALL TYPES OR PROCEDURE
REMOVABLE ARMS, EXTENDABLE & REMOVABLE LEG AND HEADREST
FULLY ASSEMBLED, 1 YEAR WARRANTY
DIMENSION 195X62X58-78CM
PACKING 159X66X62CM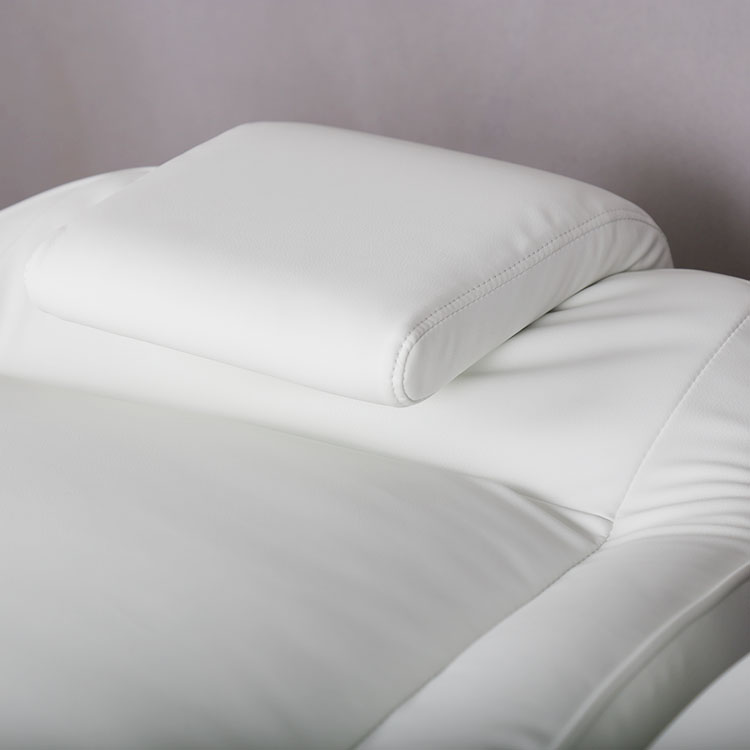 We will contact you within 1 working day, please pay attention to the email with the suffix "@goldensbeauty.cn".