1 Motor Electric Treatment Table
1 Motor electric facial bed/treatment table/massage table.
The bed is a 2-section table that is very stable & versatile
1 Motor Electric Treatment Table
Height is adjusted by 1 motor  The headrest can recline and has a removable face cushion for a breather hole. Four caster retractable wheels are integrated into the frame for mobility.
Packing Size: L x W x H (cm)  201x 71x 56
Product Size: L x W x H cm) – 206x 60 x 44-90
Gross Weight: (kg)   85
Net Weight: ( kg) 75
Max Weight:  180kgs
Motors:  1
Voltage:  110V/220V
Frequency:  50Hz/60Hz
Standard Control:  Handset/Foot remote control optional
Upholstery:  PU Leather
Frame:  Metal
Color: in any color you like
Warranty: one year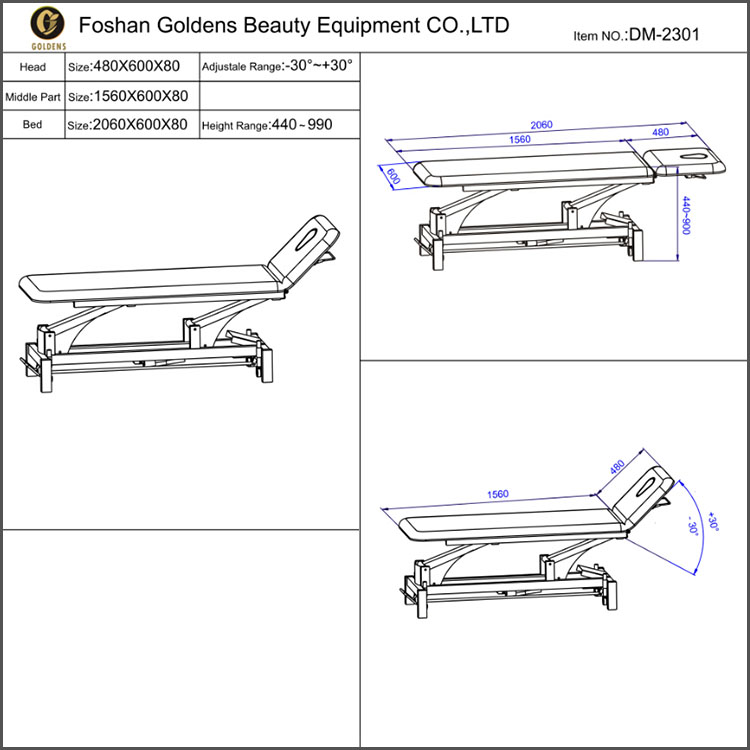 We will contact you within 1 working day, please pay attention to the email with the suffix "@goldensbeauty.cn".